Nutrition Products in Doral
Our Services
Gait Analysis
Running Shoes Store
Running Accessories
Coaching and Clinics
Nutrition Products
Our Guarantees
Expert advice
Cutting-edge technical support
Reasonable prices
We serve
Doral
Miami
South Florida
No matter the distance you decide to tackle, don't let your hard work in training go to waste with a poor nutrition plan. Runner's Co. stocks a vast array of nutrition products and our experienced staff can help you make the right choices to not only survive the miles, but actually enjoy them. Call us today for all the tips and tricks you could ever need!
Why gels ?
More and more runners are starting to prefer the higher concentration of goodness that comes from gels and specialty recovery supplements. Runner's Co. stocks high-quality and easily digestible gels, pills and pre-race kits, which all offer only what's good for you: essentiel nutrients, natural ingredients, and sustainable replenishment.
The result is a fast-action concentrated fuel source that goes down and digests easier than any energy drink. With their anti-fatigue, lactic acid buffering properties, these gels and pre-race products will give you that extra boost you need on your big day. As an additional benefit, since nothing we sell is loaded with simple sugars, you'll skip those wild insulin spikes, and detrimental sugar highs and crashes.
To store your fuel of choice while on the road, we offer an impressive variety of ​​​​​accessories and apparel.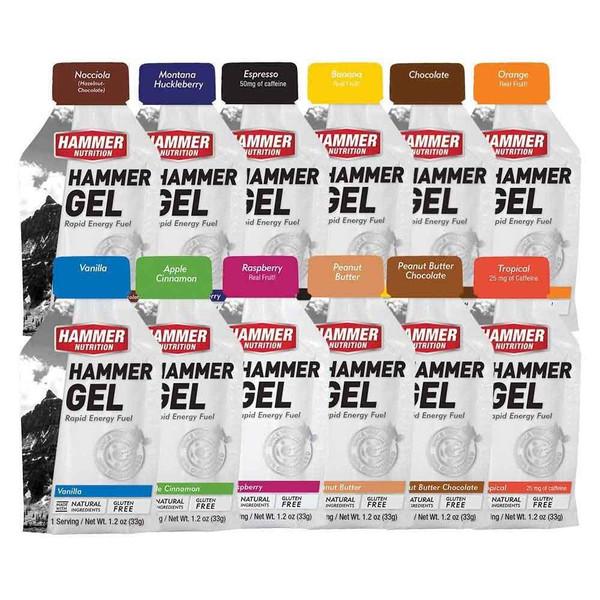 Don't get an achy stomach!

 
RUNNERS AND CO., LLC is committed to ensuring that the collection and processing of your data, carried out from our site
runnersco.net
, complies with the general data protection regulations (RGPD) and the Data Protection Act. To know and exercise your rights, including withdrawing your consent to the use of data collected by this form, please consult our
privacy policy
Race Kits - Giving You the Boost You Need
Get the boost you need with Race PR Kits – specially formulated capsules to give you an edge during workouts or before a big event.
The kit is made up of 3 different components: Anti-Fatigue Caps acts to neutralize energy-sapping ammonia build-up in overworked muscles; Race Day Boost buffers lactic acid and greatly optimizes oxygen usage, regardless of your pace; and finally, Energy Surge Tablets replenishes depleted ATP stores and gives you that extra oomph to dominate the race.
For more information on the Race PR Kit and its impact on dietary restrictions, digestion issues or simply to talk nutrition, call one of our knowledgeable staff members today!
We give you the fuel to keep moving!